Appliances
40% to 60% OFF Name Brand Stoves, Ovens and Microwaves
SERVICES
Same day pick-up, delivery available Delivery Available or Same Day Pickup
40%-60% off Name Brand Appliances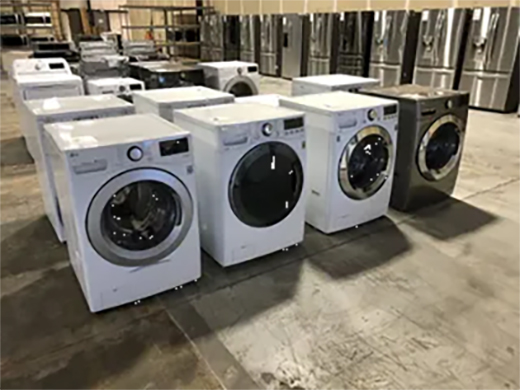 Washers & Dryers
Change the way you wash your clothes with the help of our washers and dryers. Our washers and dryers are proven to be energy efficient. When you choose us for your appliances, you'll get prices 40% to 60% off of retail.
Front and top-load washers
Front-load, gas, and electric dryers
Washer / Dryer combo (stacked)
We also offer pedestals for front load washers and dryers.
Refrigerators & Freezers
Count on us to help you find the perfect refrigerator or freezer. All our appliances are energy-efficient and will help you save on utilities. You will be impressed to know that we offer huge discounts, up to 60% on all refrigerators and freezers.
Get in touch with Scratch and Dent Appliances of Iowa today!
Bottom or top freezers
Side-by-side refrigerators/freezers
Chest and upright freezers
Black, white, and black stainless steel refrigerators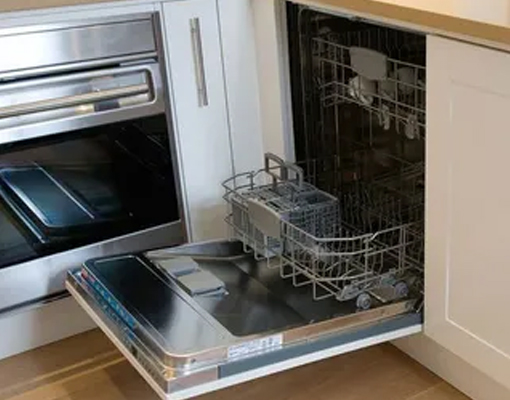 Dishwashers
Add value to your kitchen with an energy-efficient dishwasher from us. Our dishwashers are quiet and won't make a lot of noise. You will be glad to know that your dishes will be clean after one cycle.
All our dishwashers are built-in and will enhance your kitchen aesthetics. Contact us today to get a 40% to 60% discount on dishwashers!
Stoves, Ovens, & Microwaves
Get quality stoves, ovens, or microwaves at discounted rates from Scratch and Dent Appliances of Iowa. Every product you purchase from us is discounted 40% to 60% off of retail. Installation, delivery, and repair services are also available. Contact us today!
Our Stove Options Include:
Electric
Gas
Slide-in range
Types of Microwaves and Ovens:
Wall ovens
Built-in microwaves
Countertop microwaves
Over-the-stove microwaves

Hours
Tues Wed Th Fri: 11AM-6PM
Sat: 11AM-4PM
Mon: Closed
Sun: Closed
40-60% off name brand appliances
Washers and Dryers
Stoves and Ovens